Meet The Team
Smile Advisors
A Smile Advisor plays an essential role in a dental team by facilitating the smooth running of the practice, providing a link between patients and dentists, and providing the information patients need to make informed decisions.
It is their duty to understand each patient's unique journey and to consider the individual needs of the dental team. A Smile Advisor will meet with patients to discuss treatment options and generally make sure that they are able to make informed decisions. Often, patients will have questions about the cost of treatment, how long treatment will take and what the process involves. It the role of the Smile Advisor is to answer such questions and address concerns.
Danica Payne – Business Manager
RDN, Diploma in Practice Management, Smile Advisor
Throughout my dental career I have worked in various different roles from a trainee dental nurse, Treatment Co-ordinator and Practice Manager. Dental Studio has a very different approach offering outstanding customer care and service and is more of a family than a team; which is why I love working here. I love the rapport we have with all the patients and enjoy catching up over a latte. It's the first practice I've worked at you can order a complimentary hot drink and receive a hot face towel after an appointment! Everyone is very much looked after that's for sure.
Cassie Standen – Reception Manager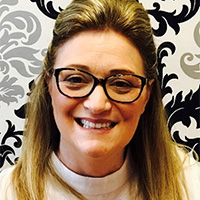 I have had many years in management throughout my career and have a real passion for customer service. I love chatting to patients about their families, job or event they're having treatment for. Especially if it is something like their wedding! Knowing I have been part of giving them their dream smile is such an amazing feeling. I have shed many happy tears with patients over the years. My reception team and I are at the heart of the practice and will always go above and beyond to help patients in any way we can.